This morning we met Eduardo and Teresa of Lucia's Imports, a new fair trade company based in Lexington, KY that imports handmade goods from Guatemala. They just qualified for membership in the Fair Trade Federation, and we're excited about all the great stuff they left with us!
Lots of great beaded jewelry, as well as a few bags. They had a sample of a really great messenger bag, but we're going to have to order it from them once they get home because they didn't have enough with them!
Here are some pictures...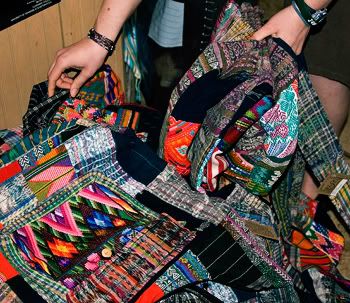 Jency picks out some bags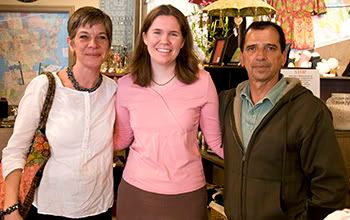 Teresa, Jency, and Eduardo